Thursday, July 2nd, 2009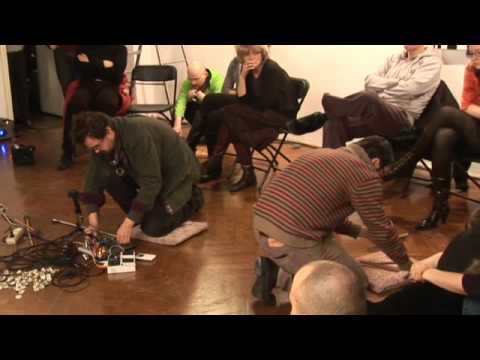 Short video produced by a local film crew in Wroclaw Poland during and after the performance of Patrick McGinley and John Grzinich at Entropia Gallery. The performance was labeled "revenant sound" by the organizer however we consider this more of a collaborative sound performance with strong elements of revenant, where the space, found objects and audience participation is involved.
A higher resolution version an be found on the Wroclaw Weekly website.